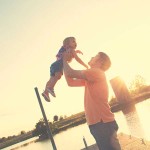 Parent Resources
This week in KidCity
Find out what your kids are learning this week- May 13/14
Procedures
KidCity exists for families.  We have teams of staff and volunteers who are honored to love Jesus by partnering with you.  In order to do that, it is absolutely essential that this goal begins with the most basic of requirements:  maintaining safety and security in our weekend environments.  Because we know that this is what you expect from us, we'd love to take the time to bring you in on what we're doing to keep our environments secure and to return your children to you safely each weekend. Security and safety procedures
Resources
Start a conversation:
Read blogs from Hope's Family Ministry and follow us on social media
Featured Events
Mom's Coffee Break – Mark your calendar now for April 5, 2017 at 9:30 am to hear Cary Heise share about local and global missions.   Be sure to sign up for childcare if needed.
Sign your child up for a small group
What are small groups? Little Communities! We think small groups are a great way to find community! A small group is a consistent group of 8-10 kids (the same age & gender optional dependent on area) who connect with the same leader every weekend. Small Group Leaders are intentionally positioned to connect regularly with the same group of kids. Kids spend time with their small group leaders each weekend learning relevant application of God's Word through hands on activities, scripture memory, games, discussions and prayer. What are the goals of small groups? Think Small, Score Big!
Create a safe environment where kids feel accepted
Build authentic and meaningful interpersonal relationships
Partner with parents to foster spiritual growth in kid's lives
Teach kids how to apply God's Word in their everyday lives
Current Volunteers
Curriculum
Volunteer handbook
Volunteer Quick Looks
Other resources