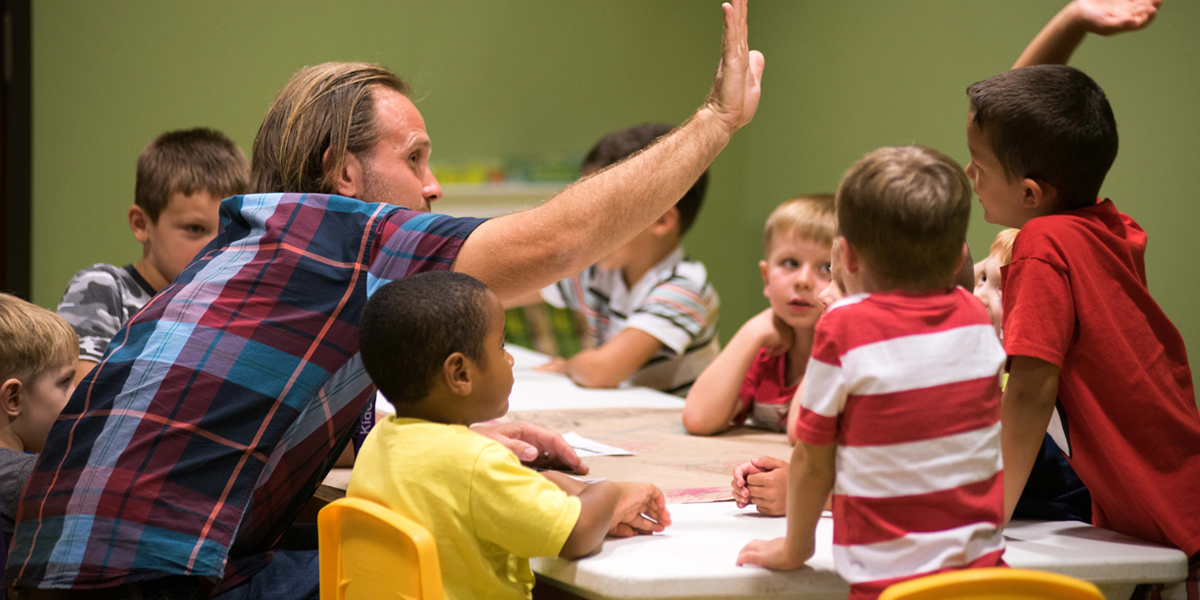 Big Story Gospel Conversation Guide
Bottom Line: You can help others know Jesus.
Key Question: How can you help others know Jesus?
Memory Verse: Faith is being sure of what we hope for. It is being sure of what we do not see. Hebrews 11:1 (NIrV)
Life App: Faith—trusting in what you can't see because of what you can see.
***Hey, leaders!
During this time of on-line church, we are doing things a little differently and wanted to be sure you know where to find all our resources.
All the normal weekend materials (video, small group questions, activity pages, etc) are all found on the Parent Hub.
We are also offering live weekend experiences on our KidCity Facebook page. For elementary, we have divided the lesson for K-3rd and 4th-5th. The live experience for K-3rd is 6:00pm and 4th-5th is 5:20pm on Saturday. Of course, you can view it anytime after that but it won't be live.
Want to connect with your few?
The goal is to connect with your small group, not to lead them through the weekend's lesson.
Click here to learn how you can set-up a Zoom meeting through Hope's IT staff. Must have at least 24 hour notice.
We've made a guide with tips and resources for you to follow as well that includes suggestions on how to safely operate a Zoom session with kids and ideas on what to do during the Zoom meeting.
Once you have read the documents in steps 2 and 3, you can go directly to requesting a Zoom meeting here.
RISING 6TH GRADE LEADERS
To BEST help our families, we desire for YOU to be in the KNOW with information to help students and parents make this transition into Middle School Ministry. You have the opportunity to be the BEST influence for families. Check out the the MSM Resource Page for more leader information.