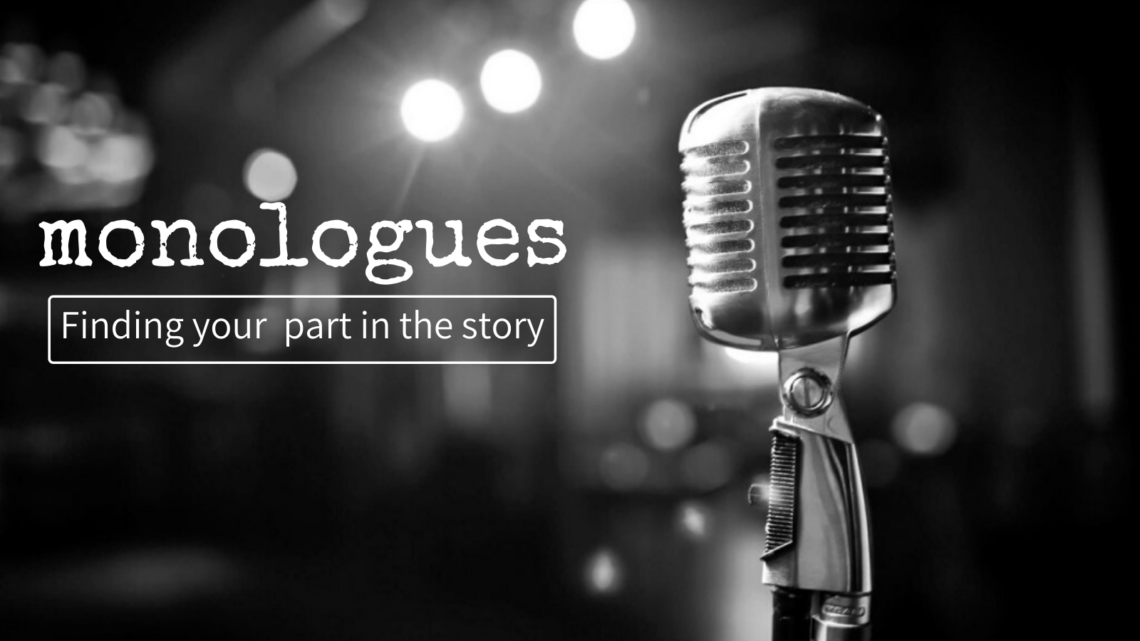 Monologues
Series Overview: Over all of history God is writing a story. We have a significant part to play in His story. Let's find our parts in His story together.
Wk 1: September 20 – God's Story
Wk 2: September 27 – My Story Is Not ____.
Main Point: Your past is not the whole story.
Main Scriptures: Hebrews 7:26-27
Wk 3: October 4 – My Story Is _____.
Main Point: Your story is God's story.
Wk 4: October 11 – Who is your ONE?
Main Point: Your story is meant to interact with others' stories.
Main Scriptures: John 4:6-30