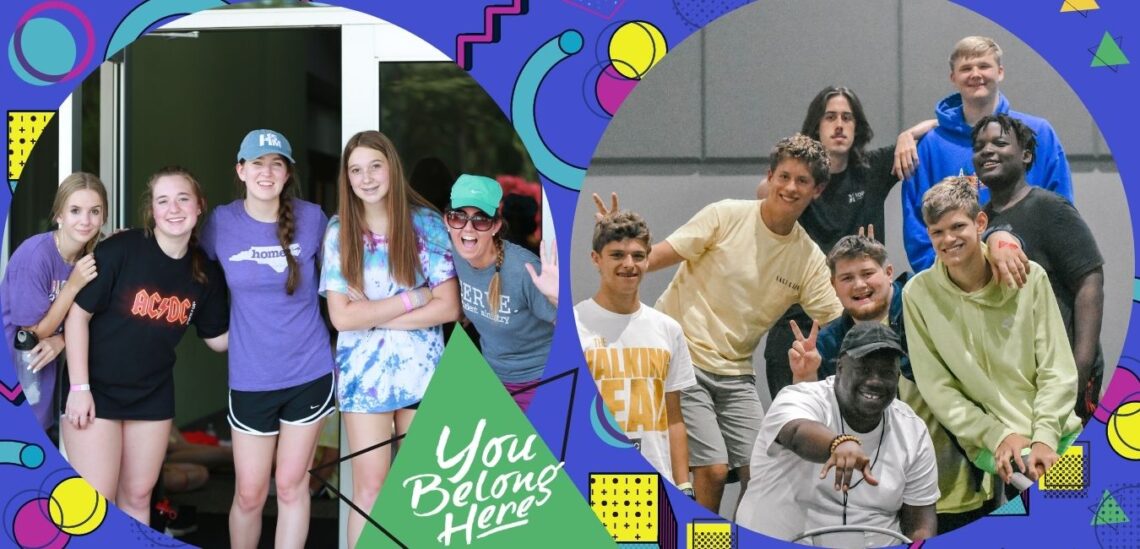 HSM You Belong Here Series
Culture – culture may not be something you can tangibly put your hands on when you walk into a different room, travel to a different country, or sit down at a different lunch table – but culture is something you feel filling the spaces shared among a group of people.
This series is placed intentionally at the beginning of the traditional school year to focus on some huge foundations of Hope HSM culture. We want ALL students to know:
You matter to God.
You belong here.
As HSM leaders, we want to empower students to own their faith. They do this when they:
Show up.
Be real.
Go after Jesus.
We win as leaders when we lead students to live these things out: personally and together. Living these things together is culture-shaping, earth moving, and game-changing. Our students are made to make a difference in this world, and we are here to cheer and lead them on as they navigate growing from a teen to an adult.
---
The whole series in one download – click here
Week 1: Week of Aug 22, 2021
MAIN POINTS:

(1) You matter to God.
(2) You belong here.

MAIN SCRIPTURES:

(1) Zephaniah 3:17
(2) Jeremiah 31:3
---
Week 2: Week of August 29, 2021
MAIN POINT: You matter to God and you belong here so:

(1) Show up.
(2) Be real.
(3) Go after Jesus.

MAIN SCRIPTURE: Hebrews 10: 23-25
---
Want to empower your students to study God's Word on their own?
Click here for this month's HSM Bible Study Guide.