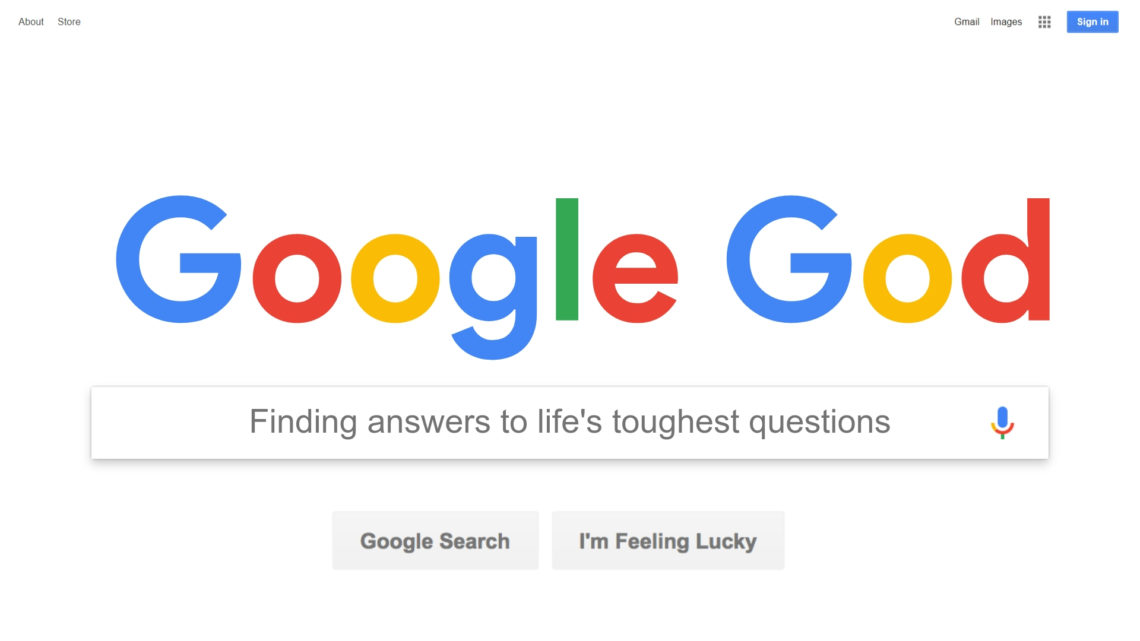 HSM + MSM Teaching Series: Google God
Series Overview:  Today's students are living in an era of information overload—to the point where we don't know what exactly to believe. This leads our students to have many questions about faith, religion and Jesus. Google God is designed to give our students a safe place to ask tough questions and get real answers. We will end by looking at how we can be there for others who have questions.
---
WEEK A: GOOGLE GOD! 
MAIN POINT: Just because there is evil in the world, it does not mean God is not

good.

 

MAIN SCRIPTURE: Romans 5:12, John 16:11 + 1 Corinthians 4:4, 2 Corinthians 5:19

 

CROSS CONNECTION: Sin broke our connection with God. When Jesus died on the cross and rose from the dead, He took away the barrier that was between us and God. He created a way for us to directly connect to God Himself!

 
---
WEEK B: ONE WAY 
MAIN POINT: Jesus is the only way to the Father and to eternal life.

 

MAIN SCRIPTURE: John 14:6 and Colossians 1:15

 

GOSPEL INVITATION + RESPONSE WEEK

 
---
WEEK C: BE PREPARED 
MAIN POINT:

God wants to use us to help others move closer to Him. 

 

MAIN SCRIPTURE: 1 Peter 3:15-17

 

CROSS CONNECTION:

When we believe Jesus died for us, we believe that He is our Lord.